Fun Family Vacations in San Juan
By Nancy Schretter, Editor

San Juan, Puerto Rico is one of the Caribbean's most exciting places for a family vacation. There's such a wide variety of things to see and do, and unlike many other Caribbean isles, no passports are necessary. Direct flights from major U.S. cities are plentiful and fares are generally reasonable as well. In addition, family-friendly resorts cater to the needs of both parents and children with expansive rooms, large pools, cool waterslides and great amenities.

If you're planning a family trip to San Juan, here are ten great things to do with the kids.

1. Hit the Beach. Families staying in San Juan should head for the beach to build sandcastles and take a swim. Oceanfront family-friendly properties like the San Juan Marriott Resort provide the perfect beach setting and an oceanfront pool as well. Families who want to explore some of the island's golden strands a bit further out should check out Piñones, located about a 20-25 minute drive from downtown San Juan. Families can walk along the boardwalk, relax at the beach, and enjoy local foods from a number of food stands and restaurants. Soleil Beach Club and Bamboobei are two local favorites for a sit-down meal.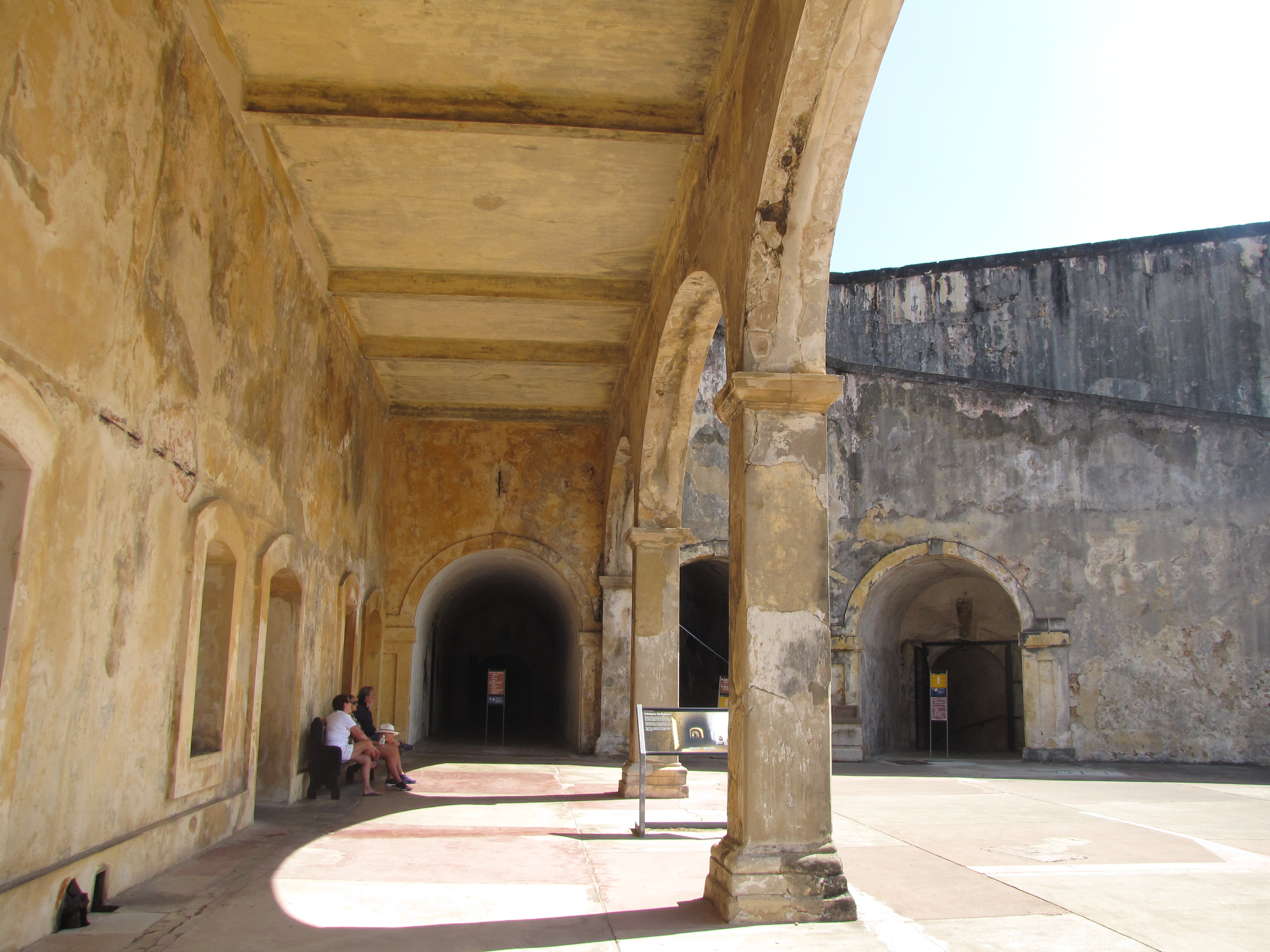 2. Don't Miss the Forts. Kids can channel their inner Pirates of the Caribbean at San Juan's two huge fortresses - the massive Castillo de San Cristóbal built in 1634 and Castillo de San Felipe del Morro built in 1539. Both of these World Heritage Sites have tons of cool places to explore (like dungeons and barracks) and lots of space to run around. If you're in San Juan with the kids on a Sunday afternoon, head to Castillo de San Felipe del Morro to fly kites along with local families.

3. Check Out the Old City. Wander through the 475-year-old walled city of Old San Juan with its cobblestone streets, pastel-hued Spanish-style townhouses, and wrought iron balconies overflowing with flowers. Take a horse-drawn carriage ride around the city and try some of the piraguas (shave ice) or Ben & Jerry's finest if you'd prefer. Within the city of San Juan, Luis Muñoz Marín Park's playground and grounds are fantastic for children. While you're touring about, take the kids to try some true Puerto Rican fare (comida criolla) at El Jibarito.

4. Take a Hike. Nature-loving families should visit El Yunque, the only tropical rainforest within the U.S. National Forest system. This 28,000-acre rain forest's waterfalls, natural pools and tiny tree frogs (coqui) are kid-pleasing favorites. Seeking more natural wonders? Take a stroll through the Rio Camuy Cave Park, the third largest cave system on the planet with illuminated caverns stretching up to 170-feet high. The kids will be thrilled to know that parts of Pirates of the Caribbean were filmed in these caves.

5. Get Out on the Water. Catamaran sail and snorkel excursions are popular with families in San Juan. For a less touristy adventure, head over to the COPI Cultural Center and go kayaking on the lovely Torecilla Lagoon. This peaceful lagoon is filled with mangrove channels and the bird watching here is fantastic. Kayak up the lagoon to the end of the San Juan airport runway, where you can watch the big birds take off overhead. It's definitely an exhilarating experience. After your kayaking excursion, rent some bikes and head up to Piñones beach or grab lunch at one of the roadside stands. The fresh fruit smoothies at Pincholandia are amazing!

6. Soak Up a Little Culture. Visiting San Juan gives families the opportunity to learn about another culture without going far from home. Let the kids practice their Spanish, learn about the history and customs of the Caribbean and the Americas at San Juan's Museo de las Américas (Museum of the Americas) and try out some traditional foods at the Plaza de Mercado de Santurce market and local restaurants.

7. Go Bargain Hunting. Teens seeking retail therapy should leave plenty of time for shopping in San Juan. Because Puerto Rico is a U.S. territory, U.S. citizens don't pay duty on things purchased here and brought back home. Calle Fortaleza, Calle San Francisco, and Calle del Cristo in Old San Juan are a mecca for shoppers. Factory outlet stores, such as Coach and Ralph Lauren, are here as well. Parents looking for luxury items should browse the upscale shops on Condado's Avenida Ashford, including Gucci, Louis Vuitton and Cartier. Plaza Las Americas, the largest shopping mall in the Caribbean, is also located in San Juan.

8. Glow In The Dark. Families can tour one of Puerto Rico's bioluminescent lagoons for some nighttime fun. Kayak in small groups through Fajardo's Laguna Grande filled with glow-in-the-dark plankton. Touching the water with your hands will cause the little dinoflagellates to light up like fire flies. Check with your hotel's tour desk to arrange your excursion.

9. Get Hands On at a Museum. Tell the kids to "touch this" for a change at San Juan's El Museo del Nino (The Children's Museum.) All three floors of this air-conditioned museum are filled with fun interactive exhibits. The information is in Spanish, but don't worry - the staff will help interpret if needed. If your kids are interested in astronomy and extraterrestrial life, don't miss the Observatorio de Arecibo, a little over an hour outside of San Juan.

10. Rev It Up. Parents and teens seeking an adrenaline rush can get their fill both on land and in the air. Hacienda Carabali, a 600-acre adventure ranch located near El Yunque, offers ATV trail rides, go-cart rides, horseback rides and more. Kids who want to play Tarzan can fly through the trees on zip lines at La Marquesa Canopy Tour, located 30 minutes outside of San Juan.

Where to Stay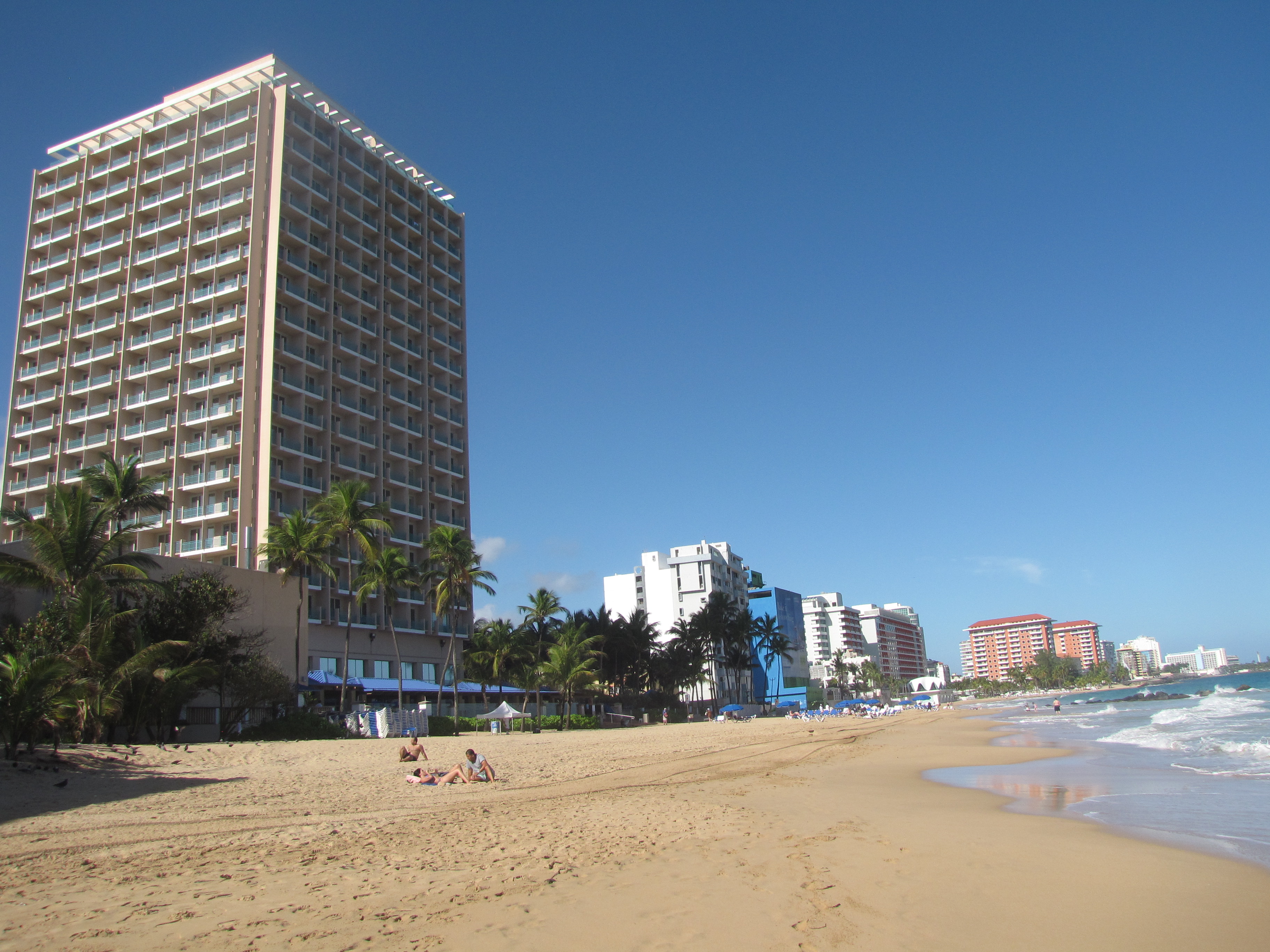 With its oceanfront location in the heart of the city's Condado district, the 4-diamond San Juan Marriott Resort & Stellaris Casino is the perfect spot for families to relax and unwind. The resort features stylish rooms, lively nightlife at the newly renovated Red Coral Lounge, the Ocean Club Spa & Fitness Center, and a variety of exciting gaming options at the Marriott's Stellaris Casino. Families will love the resort's two swimming pools - one shallow tot-friendly pool and a large pool with a waterslide, swim-up bar, whirlpool and hot tub. The resort's award-winning Ristorante Tuscany features delicious classic Italian cuisine in an upscale setting and the La Vista Island Grill is a good choice for a casual family meal. The resort provides special children's menus with tasty, healthy items at all onsite restaurants.

The Marriott's Condado location is just fifteen minutes from the airport and it's superb for shopping and dining as well. The area has some excellent family-friendly restaurants. Mike's Pizzeria makes delicious pizzas from scratch, Pure & Natural has fresh-squeezed juices and the best veggie burger ever, and El Hamburguer has the best beef burgers in town. For a fun parents' night out, try Bar Gitano, a Food Network favorite, or Budatai for a delectable evening meal. Walgreens is located just a block from the Marriott, so it's easy to stock up on snacks and fill your room's refrigerator with kid-pleasing drinks and juices.

The San Juan Marriott also serves as an excellent home base for families who wish to explore a bit more of what Puerto Rico has to offer. There's a Hertz rental car desk available on property and the resort's tour desk (open from 8 a.m. to 9 p.m. daily) offers a wide variety of daily adventures and excursions. According to the staff, the most popular activities for families are the catamaran sail & snorkel, trips to the rainforest, and tours of Old San Juan. Golfers will be pleased to know that seven courses are available for guests within 45-minutes of the hotel.

The Marriott offers special daily programming and activities for children by the pool during holidays and other popular school vacation periods. Activities include scavenger hunts, face painting, movie nights, limbo, and other contests and games. The resort tailors the kids' programming based on the number of children at the property. Babysitting services provided by an external company can be arranged through the San Juan Marriott concierge with a few hours notice.

For more information, visit http://www.marriott.com/SJUPR, call 1-888-817-2033 or 1-787-722-7000, or contact your favorite travel agent.
©Copyright 2013. The Beacon Group, Inc. All Rights Reserved.