Small Cruise Ship Alaska Family Vacations

By Nancy Schretter, Editor

Bears and whales and glaciers, oh my! Alaska cruises are a popular way to see one of America's greatest treasures, especially for families and multigenerational groups. Cruises take much of the work out of an Alaska family vacation. All of the logistical arrangements are much easier, since the voyage itself is the journey. Pack and unpack once - and all the thrilling activities, sights and adventures come directly to you.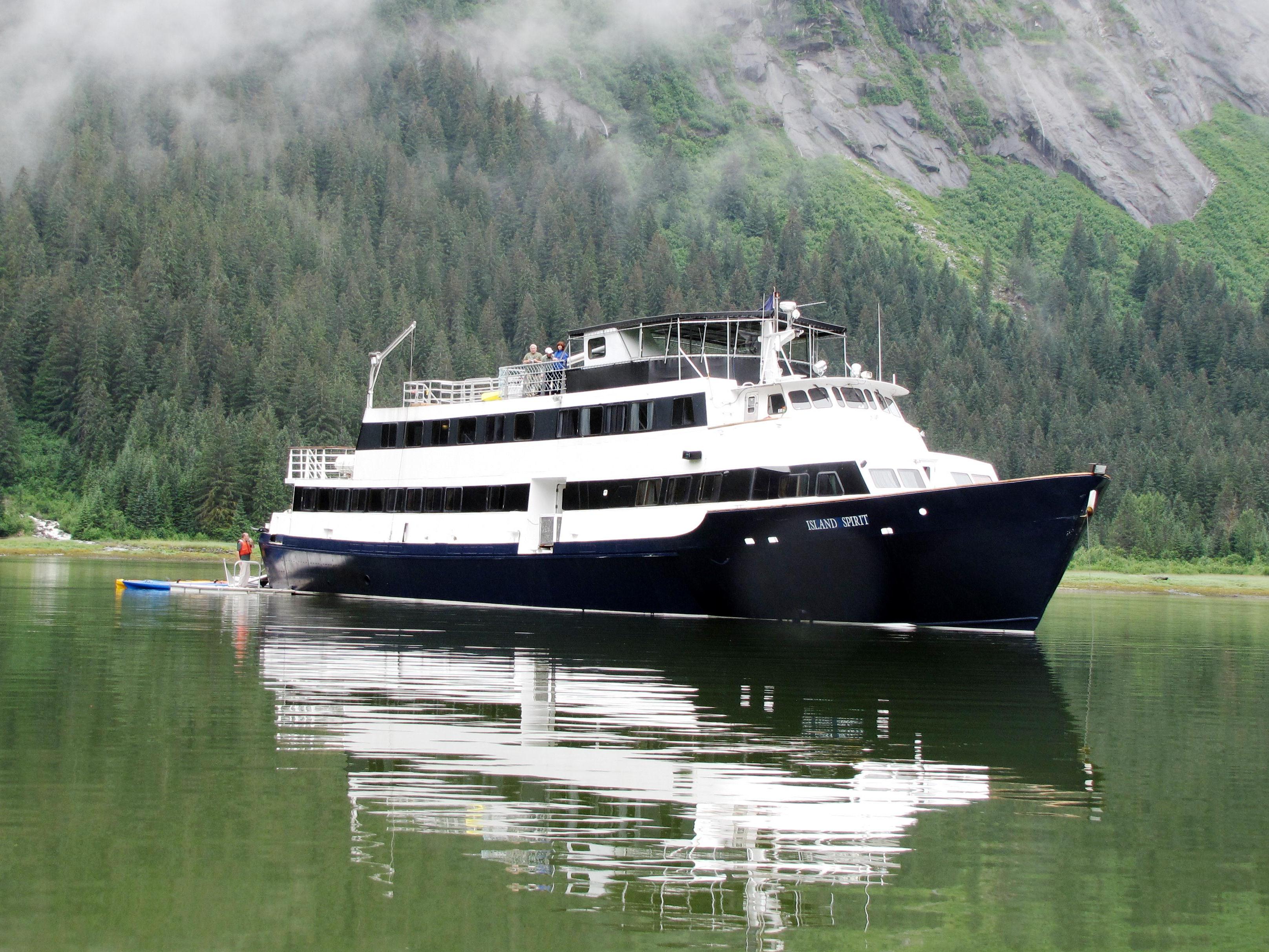 Alaska is a family travel playground. Between panning for gold, dogsledding on a glacier, kayaking on pristine bays, seeing huge grizzly bears cavorting in the water or prowling the beach, and watching humpback whales hurl themselves out of the sea in a magnificent breach - it's no wonder that Alaska is a favorite choice for family vacations. This exciting destination can deliver an epic family vacation that will be remembered for a lifetime.

When thinking of an Alaska cruise, giant megaliners often come to mind. If your nature-loving family is seeking something more intimate, however, choose the route less traveled. There are far more authentic and personalized ways to see the "real Alaska." Small ship Alaska cruises allow grandparents, parents and children to get close to wildlife and nature, visit tiny towns and inlets, and experience this treasured land in a way not possible on large ships. These Alaska small ship cruises, quite simply, are a breed apart.

Voyaging in Alaska aboard a small ship is worlds away from taking an Alaska vacation on a large cruise ship holding thousands. While major cruise lines spend two or more days sailing through Canada on their 7-night Inside Passage itineraries, passengers on small ships spend their entire vacation exploring the wild beauty of Alaska. The big cruise ships visit the same large ports of call, often leading to overcrowding with more than 10,000 to 15,000 passengers coming ashore on the same day. On a small ship cruise, it can be just you and your extended family visiting Alaska's tiny authentic towns. In addition, cruise ship shore excursions in Alaska can easily cost hundreds of dollars per person per day. On a small ship, they're generally included. On a small ship, passengers don't just see Alaska - they truly experience its wild wonder.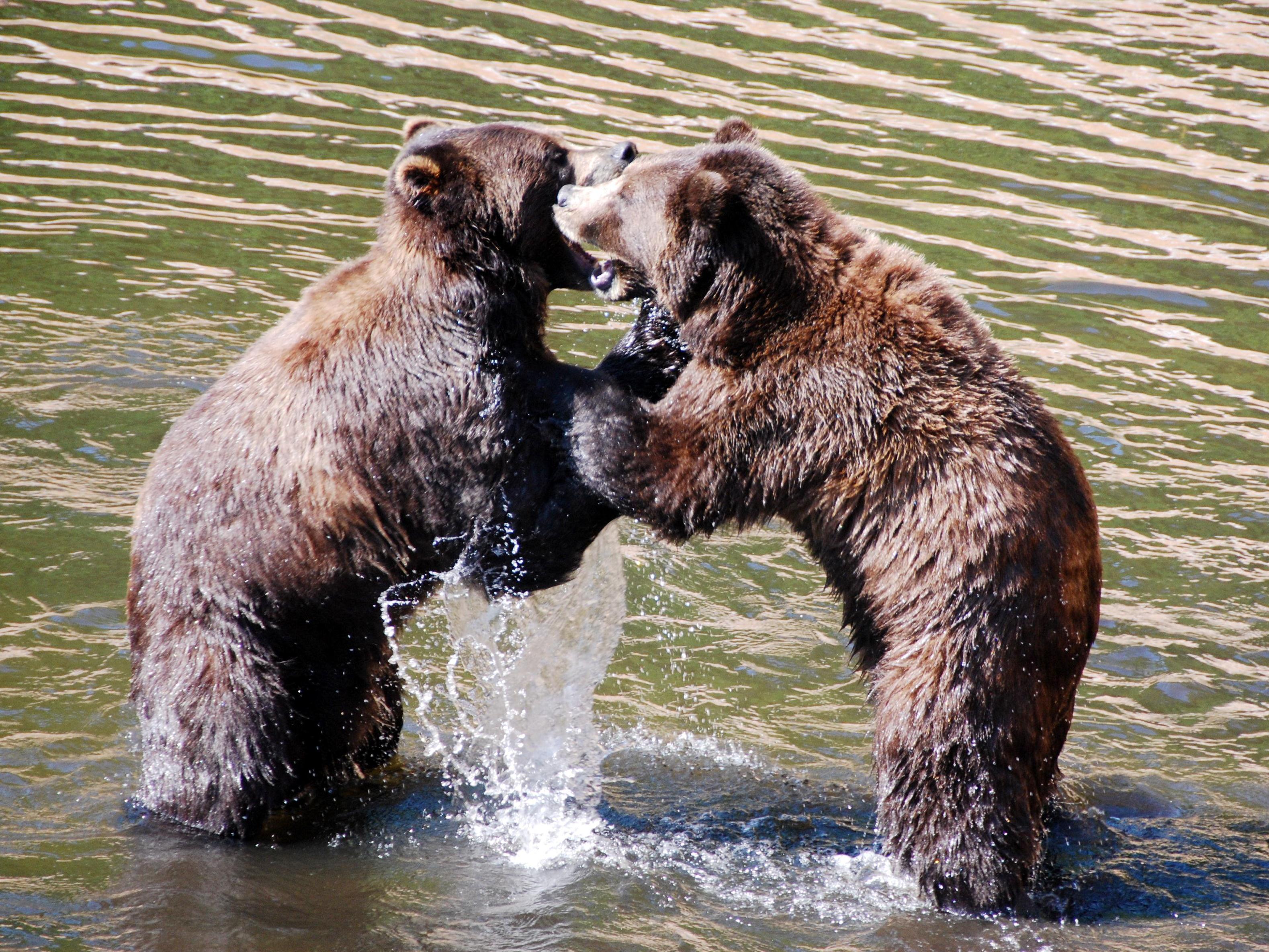 If you're looking for nature, wildlife, and an intimate encounter with Alaska - look into cruises like those offered by family-owned Fantasy Cruises. Fantasy Cruises takes families on all-inclusive vacations of 9 days or more aboard the 32-passenger Island Spirit. These cruises run through Southeast Alaska's Alexander Archipelago, visiting wilderness bays and little known spots like Ford's Terror canyon, Baranof Warm Springs Bay, Dawes Glacier, and the tiny town of Tenakee Springs with its population of 97 people. In addition, there are plenty of opportunities for up-close wildlife viewing, like watching slack-jawed as a large pod of humpback whales engage in bubble net feeding, seeing massive bears prowling along the shoreline, kayaking in placid coves with inquisitive seals, observing a pair of Sitka black-tailed deer and bald eagles while hiking, and so much more. The roomy ship has a panoramic top deck observation area, allowing families to enjoy the scenery no matter what Alaska's weather brings.

In addition to their appealing itineraries, each Fantasy Cruises sailing features an onboard certified Alaska Naturalist to provide insights into Alaska and its wildlife. The beauty of seeing Alaska in this fashion is that the ship's small size allows for unparalleled access to Alaska's greatest attractions. Passengers get so close to waterfalls that they can fill up a pitcher of water, and even the icy blue glaciers appear to be within reach. The itinerary is flexible so that the captain can change course for whale sightings or linger in a tidal inlet if bears are foraging on the beach. If guests decide they want to spend more time kayaking or hiking, so be it. Although the course is set, no two cruises are exactly the same. After all, it's your trip.

Once you've visited authentic small towns like Petersburg, Sitka, and tiny Tenakee Springs, it's hard to imagine experiencing Alaska any other way. Cities like Juneau suddenly feel immense. It's here that many passengers suddenly understand the true value of their Alaska small ship experience as they watch thousands of passengers pour off their large cruise ships and head into town. On an Island Spirit cruise, families have the chance to be one with nature and can see the unspoiled Alaska of their dreams.

One of the unique benefits of the Island Spirit is its large battery, which keeps the boat powered throughout the night. Rather than cruising at night, the ship anchors in a quiet cove each evening and turns off the engine. This makes it easy for families to sleep peacefully without constant vibrations and noise. Just as importantly, it also makes it possible to experience the quiet stillness of Alaska. Guests wake up to the sound of a waterfall or the blow from a nearby humpback whale - or perhaps nothing at all. This sound of silence is one of the hallmarks of a trip to the "real Alaska."

Fantasy Cruises will be holding two special sailing dates for families in 2012. The first cruise, June 17-25, starts in Petersburg, Alaska and ends in Sitka, Alaska. The second, June 26-July 4, starts in Sitka and ends in Petersburg. On these sailings, the Island Spirit staff will plan special activities according to the ages of the children. In addition, the onboard naturalist will be working with the children to teach them about nature and local lore and the ship's pastry staff will be helping them to bake some tasty items. In addition, the Island Spirit will be adding a stop at Hoonah, Alaska to experience a tribal/cultural dance. Here, for an extra charge, families can also try out the longest zipline in America or take an exciting ATV excursion for added fun.

By its very nature, Alaska conjures up images of adventure and rugged independence. After all, this is America's last frontier -- the "great land" as the native Aleuts called it. For families who don't want see Alaska with hordes of other cruise passengers, take a small ship cruise and experience Alaska's spectacular beauty in a unique and more personalized way. This is one of the best chances to experience this destination's magic and see the little known wonders Alaska holds.

If You Go:
For more information on Fantasy Cruises and the Island Spirit, visit http://www.smallalaskaship.com or call 1-800-234-3861. Two sailing dates have been designated as special family departures in 2012: June 17-25 from Petersburg to Sitka and June 26-July 4 from Sitka to Petersburg. Inquire for more details when you call.
Make sure to dress in layers and bring rain gear. Alaska's weather changes quickly and it's nice to be able to put on or pull off layers as needed.
These Alaska small ship family cruises work best for self-sufficient parents and kids who are into nature and can amuse themselves during daytime cruising periods with reading, movies, games, and other activities. While there may be children's activities onboard, don't expect the large-scale all-day/all-night kids and teen camps that you'll find on large cruise ships. The same is true for entertainment for adults. While there may be movies in the evenings, there will not be lavish shows and activities onboard. On the other hand, I'm sure parents will enjoy the nightly cocktail parties - free of charge, of course!

©Copyright 2011. The Beacon Group, Inc. All Rights Reserved.